Handcrafted botanical skincare-backed by biochemistry.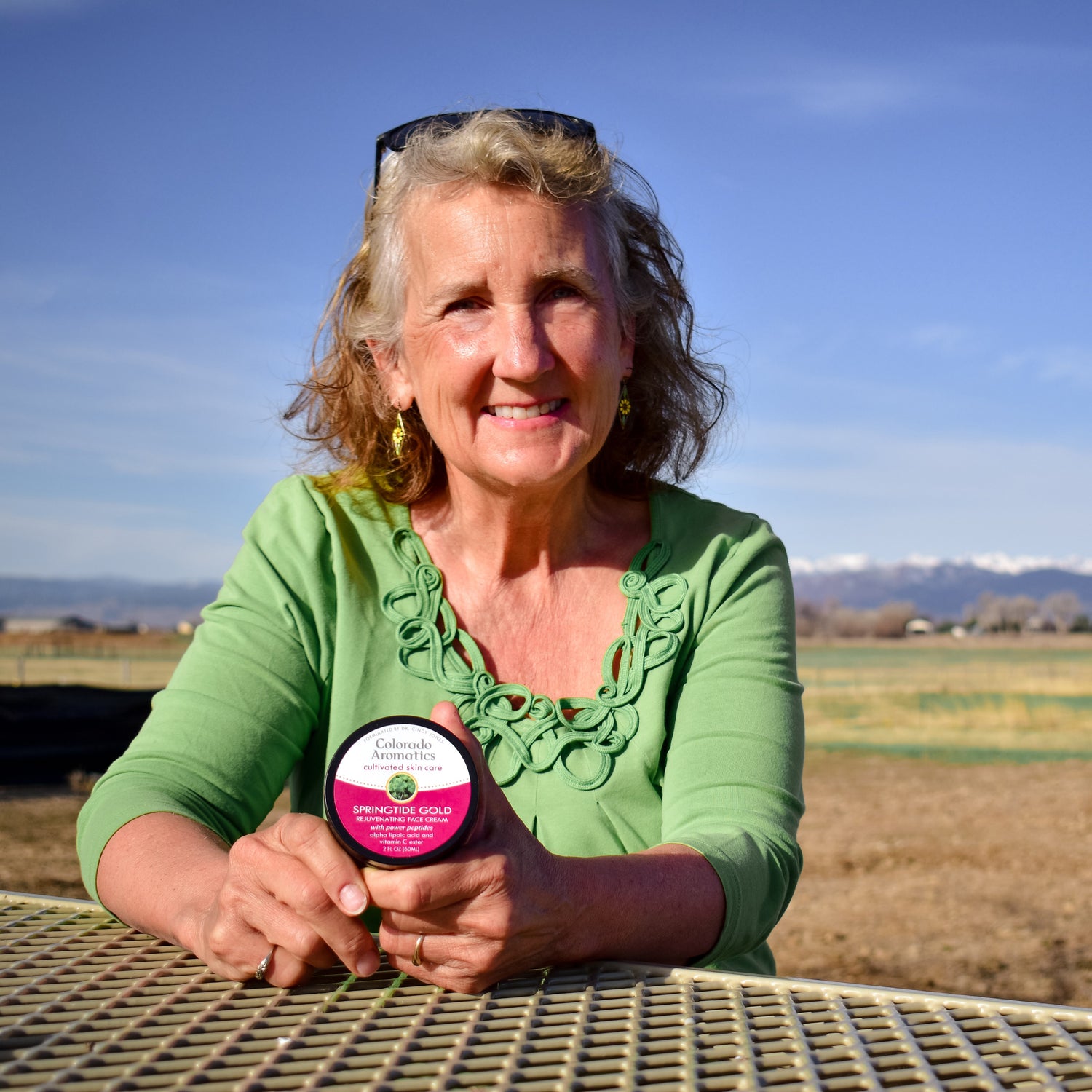 Biochemist + Herbalist Formulated
Colorado Aromatics Cultivated Skincare products are formulated by our founder, Dr. Cindy Jones - a Ph.D. Biochemist, Toxicologist, and herbalist. Using her deep knowledge of skin physiology and a thorough understanding of ingredients, Dr. Cindy Jones works to create products that are natural, effective, practical and perfect for after sun care. Her passion for science and her love of herbs are the catalysts behind our Cultivated Skincare line.
Meet Dr. Cindy Jones
See the difference with farm-to-skin products.
Many of our ingredients are grown at our beautiful Certified Naturally Grown herb farm here in Colorado. Grown at over 5000 ft, the higher altitude and arid climate of our farm put stress on our plants. This results in more potent herbs, high in complex antioxidants and packed with anti-inflammatory agents.

Potent herbs = powerful results.
Learn About Our Farm
Powerful head-to-toe skincare that doesn't break the bank.
The new frontier in skincare
At Colorado Aromatics Cultivated Skincare, we leverage the power of green chemistry and herbs grown on our farm to create highly effective skincare products.
Antioxidant-rich herbs and other potent actives are key ingredients to help minimize dry skin, hyperpigmentation, redness, and irritation. They can also reduce the appearance of wrinkles andother signs of aging.

The skin barrier plays an important role in the function of your skin. Our products optimize its work and protect it from damage.
We believe good skincare is for everyone. That's why we strive to make products that are effective, practical, and affordable. Whatever adventure life takes you on – protect, restore, and feed your skin with Cultivated Skincare designed to support your lifestyle.
Revive Your Skin After Being Outdoors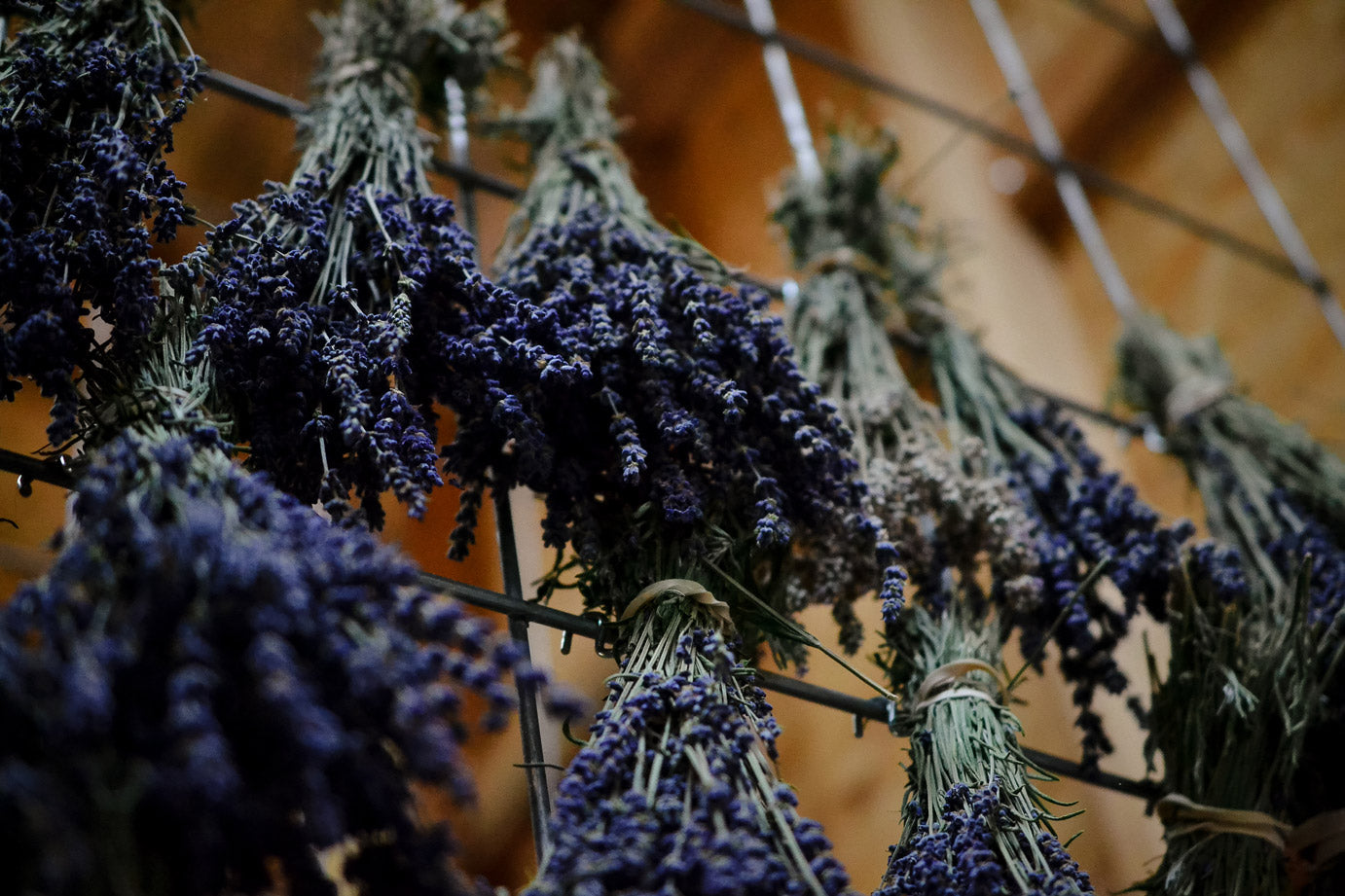 Nourishing Ingredients. Maximum Results.
At Colorado Aromatics, we believe good skincare is for everyone. That's why we strive to make products that are effective, practical, and affordable.
We make our products fresh, in small batches, using eco-friendly ingredients that are selected specifically for their skin benefits and are optimally processed to retain their qualities and maximize potency.
Our Core Values
Good For Your Skin, Good For Our Planet
We're doing more than creating effective, good-for-you products using sustainable ingedients. We're also dedicated to giving back to the planet.
We're proud to partner with 1% For The Planet, donating a portion of our profit and time to environmental organizations working to protect and restore the wild places we love.
Learn more about our Core Values and visit onepercentfortheplanet.com for more information about our partnership.

Our Sustainability Values
6 Tips for Skin Hydration
Sign up for our newsletter and get "6 Tips to Hydrate Your Skin" when it is parched and dry.
You'll also
receive 10% off
on your next order.