Fall has got to be my favorite time of year and a great time for hiking Milner Pass in Rocky Mountain National Park. As the busy farming season slows down it give me a little free time to get to the mountains more.
Driving Trail Ridge Road
My goal on this day was to drive across Trail Ridge Road in Rocky Mountain National Park before the road closed for the season. Trail Ridge Road goes through Rocky Mountain Park, covering 48 miles almost from Estes Park to Grand Lake. The elevation of the road peaks at 12,183 feet with more than eight miles lying above 11,000 feet. It offers some incredible mountain views. Because of the elevation and the difficulty in removing snow from the road, it closes when the weather makes passage difficult. It may be closed today as I write this because we had snow this morning so I was glad to have been able to make the drive on Monday.
We stopped at the Alpine Visitors Station, for bathrooms and the view. This picture is of Mummy Range off the back deck of the Visitors Center, well above tree line.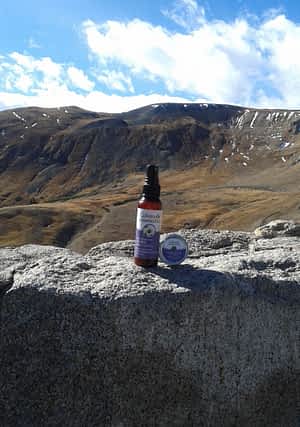 Milner Pass
Continuing on the west side of the Park we came to Milner Pass at 10,759 feet. The trail starts right at Poudre lake. Its a quite steep trail that first goes past some very nice rock formations and continues through the subalpine forest. We took the split to Mt. Ida split and hiked a little further. Its a beautiful trail that meanders through some wet areas with views of the Never Summer Range. We didn't hike far and were completely unprepared for the cold temperatures and light snow that day. But we were very glad to be able to get out before the weather turned too cold as it is now. It was very dry and I was glad to have my Herbal Relief Lip Balm with me.