We understand how difficult it can be to pick out the perfect gift, so here is Colorado Aromatics Gift Guide. Here you will find gift suggestions for most people on your list including yourself. Don't forget co-workers and clients either.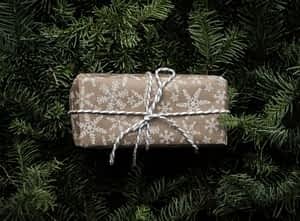 Foot Spa
Do you know someone who is on their feet a lot? Maybe someone who loves hiking, a teacher, a nurse? We suggest our Foot Spa. This gift set contains our herbal foot soak that helps to cleanse and relax. Then use our lemon sage sugar scrub to help remove rough, dry skin. This is followed by Sole Pleasure foot butter to soften feet and help cracked heels.
Hand Spa
How about someone who uses their hands a lot? Maybe an artist, a gymnast, a carpenter, a farmer or gardener? We suggest our Hand Spa. This gift set contains Knuckle Balm for cracked cuticles, a lemon sage sugar scrub to help remove rough skin and exfoliate the hands, and our Mountain Mist hand and body lotion. This silky feeling lotion contains calendula and green tea to help skin exposed to the outdoors. It comes in Citrus or lavender.
Face & Body Mists
Do you have a young girl who needs a gift? Even though we promote our face and body mists for toning and hydrating the skin and hair, their light aroma would work perfect for someone for whom a heavily scented perfume is just too much. These mists are hydrosols that we distill from herbs grown on our Colorado Aromatics farm.
Lavender and rose are nice scents, but consider mint or tulsi for an adult who spends a lot of time on the computer or reading (such as a student). They will find the scent helps brings their attention back.
Face Cleanser & Moisturizer
What about the woman who spends a lot of time outdoors? I recommend partnering our Meadow Mist Cleanser with our Springtide Gold Face Cream. Sun and UV light can cause the stratum corneum (outer layer of the epithelium) to thicken and become dull looking. The exfoliating beads in the Meadow Mist cleanser are perfect for a gentle, daily exfoliating. The antioxidants in the Springtide Gold Face Cream can help brighten skin and have it looking great after being outside.
Joint Jam
Do you know a weekend warrior? Someone who may have sore muscles on Monday? Try our Joint Jam with arnica, comfrey, menthol and a blend of essential oils that will help relieve pain. Bath salts are also great for a hot soak to ease sore muscles.
Knuckle Balm
Maybe you have a rock climber on your list? Knuckle balm can help dry skin as well as skin with scratches and abrasions. It can do this without affecting the necessary calluses. Knuckle Balm contains calendula and plantain from our farm.
Travel Set
Know someone who flies for travel a lot? They will love bringing one of our Face/Body mists with them for hydration on the plane or to freshen up after the flight. We also have a travel set with small sizes of shampoo, lotion, face cleanser, face moisturizer, soap and spritzer that are small enough for carry on.
Aftershave & Beard Oil
Some people have trouble picking out a gift for men. We have Coolness Aftershave to help irritation that can occur after shaving. This contains peppermint oil to give a cool feeling after shaving. If the man on your list doesn't shave, our Red Rocks Beard Oil is perfect. We also have shaving soap, Knuckle Balm, and Sole Pleasure Foot Butter that all men need.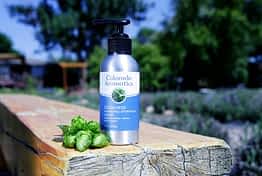 Paired Gifts
Packaging two things together is always nice. Pair an Herbal Body Oil with a bar of soap, or pair Dream Lake Body Butter with Herbal Relief Lip balm. Pair a Botanical Salt Scrub with a Mountain Mist Hand/Body lotion for smooth glowing skin.
Do you have a lot of gifts to buy for co-workers or others and don't want to spend a lot? Buy everyone a lip balm or a bar of soap.
Body Powder & Hand Lotion
A few more ideas would be Chalk Creek Deodorant Powder for the athlete/runner. This is great for putting in shoes. Health care workers who wash their hands a lot will welcome Mountain Mist Hand and Body Lotion or the Dream Lake Body Butter.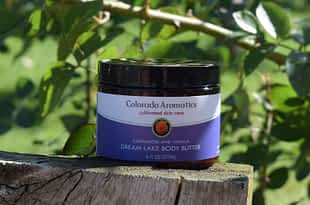 We hope this has helped some and that you will find the perfect gift. You might also consider pairing one of our products with another product you buy from a maker such as a candle, chocolates or salsa or even something you make yourself. Hopefully your gift giving season is stress free and you find a few things for yourself too. You can see all of our gift sets here, but you can also put together any of our products.
Do you need tips on wrapping your present? Check out "How to Wrap Presents Perfectly" from HGTV.