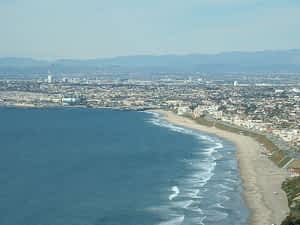 What to do about a sunburn?
A Sunburn is always best to be prevented by protecting the skin from intense sun. This can mean wearing a lightweight long sleeved shirt and hat and/or applying sunscreen if you are going to be in the sun for extended periods of time. I like to buy men's white dress shirts from the second hand store to wear working in the yard. They are typically worn with age which makes them very lightweight and not at all hot.  But with spring break almost here you may be planning a sun getaway and increase your risk of sunburn. There are a number of useful herbs to help after getting a sunburn.
My favorite herb for sunburn is green tea. Green tea is rich in antioxidants and it has enough scientific evidence to convince me that it can be useful in preventing severe skin damage and even cancer that is caused by overexposure to UV light. For spot treatment, apply wet tea bags directly to the skin. For all over treatment of sunburn, use green tea in the bath.
Sunburn results in inflammation of the skin so any anti-inflammatory herb is useful. I like chamomile best but you could also use lavender, mallow, or mint. Lemon balm is also an herb that can really help to soothe sunburn. Use any of these herbs in your bath. Colorado Aromatics Green Tea Herbal Bath is great for a sunburn, keep this around in the summer and and make sure you take one along on your spring break trip! You can also try the recipe below for a bath. Make sure you do not take a hot bath if you have a sunburn, the water should be cool.
Spritzing the skin to keep it moist can help counteract the drying effects of the sun. You can spritz with a tea made from herbs, or better yet is to spritz with an herbal distillate; lavender or lemon balm are best for this. These herbal waters are slightly acidic and rich in antioxidants; they can help restore the health of the skin. Keep your spritzers in the refrigerator to provide additional relief. You can find these Distillates here.
Sunburn Relief Bath
Place these herbs in a muslin bag or tie in a washcloth. Make a strong tea with this before putting it in the bath tub so you can be sure to take a cool (not hot) bath.
1/8 cup Violet flowers/leaves
¼ cup Lemon balm
¼ cup Green tea leaves
1/8 cup chamomile flowers