I set out Sunday to go snowshoeing at a place called Peaceful Valley along the scenic  Colorado Peak to Peak Highway.  In Longmont I think the temperature was about 70 degrees but with 50 plus mile per hour winds. I was hoping it would be less windy in the mountains and I needed a few hours outside.  I put my snowshoes on and started out on the trail.  The snow was nicely packed down and I didn't really need the snowshoes. Then realized I had the wrong shoes on and they were rubbing terribly!  I remembered I had a pair of brand new boots in the car so I went back, ditched the snowshoes and put on my new snow boots and set out hiking instead of snowshoeing.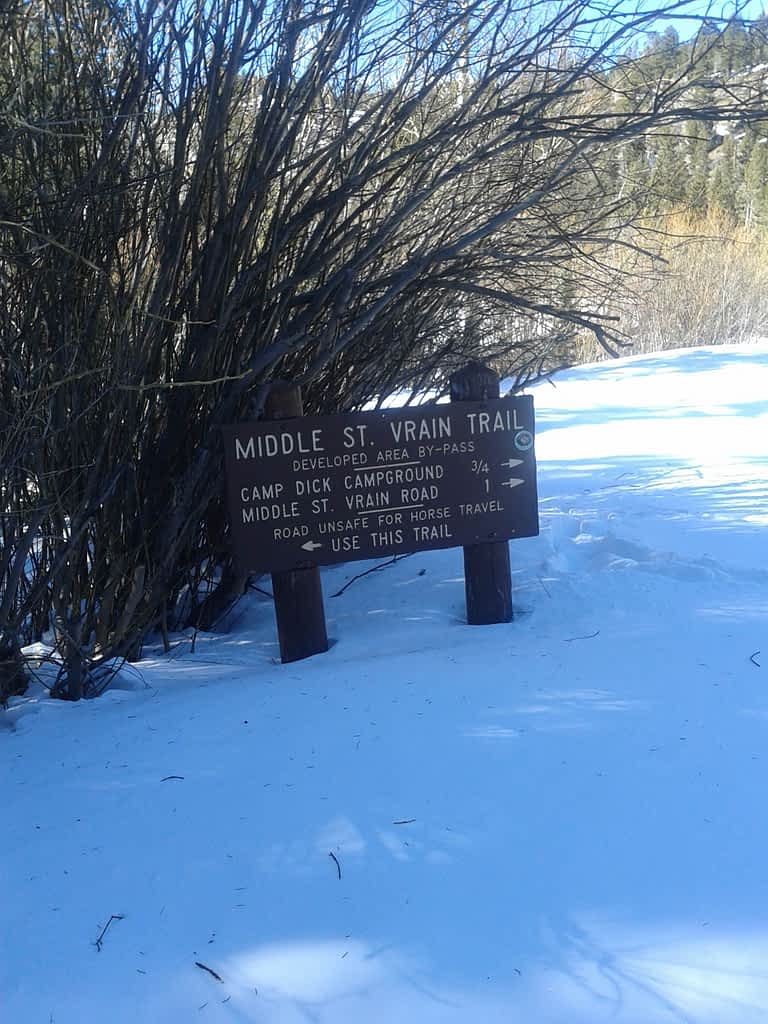 I think the temperature on the trail was in the 50s and the sun was shining bright, what a beautiful day it was. I passed just a few other hikers, skiers and snowshoers along the way. The wind was only blowing high in the treetops so it was no bother to me. The trails around Peaceful Valley and the nearby Brainard Lake are popular for winter activities, but not today.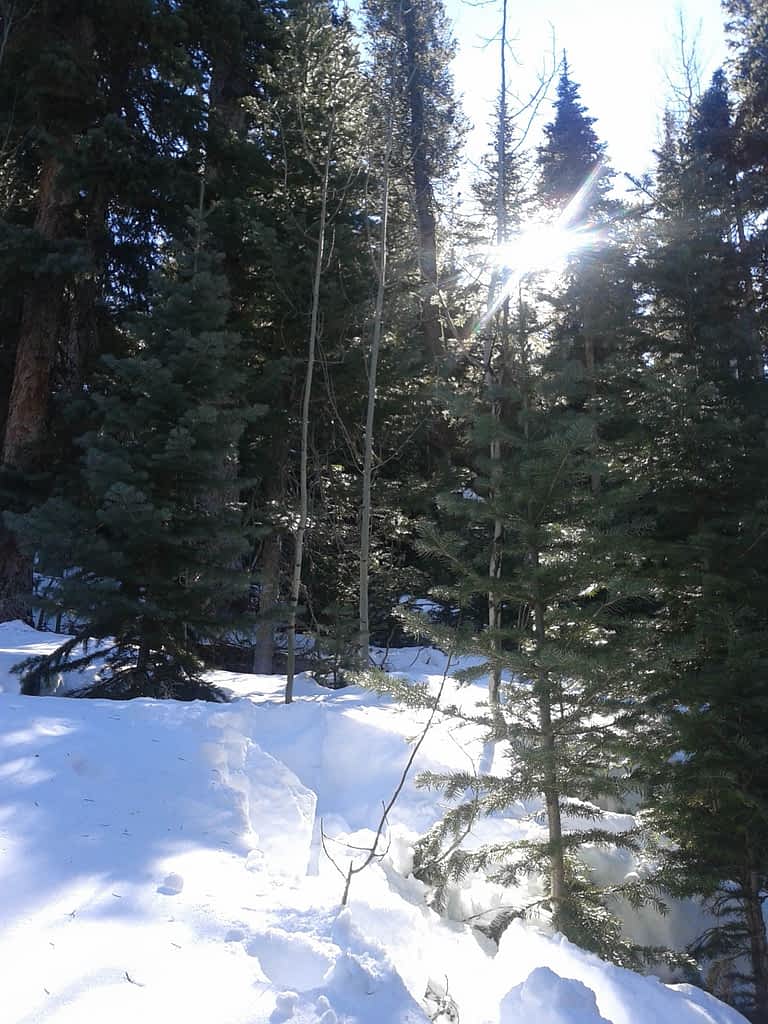 I especially enjoy being outdoors hiking on the warmer winter days because the smell of the pine trees is invigorating. Don't you love how the sun shines through the pines? While the trail was packed down hard enough that I didn't fall through wearing boots, when I accidentally stepped off the trail my foot went down several feet.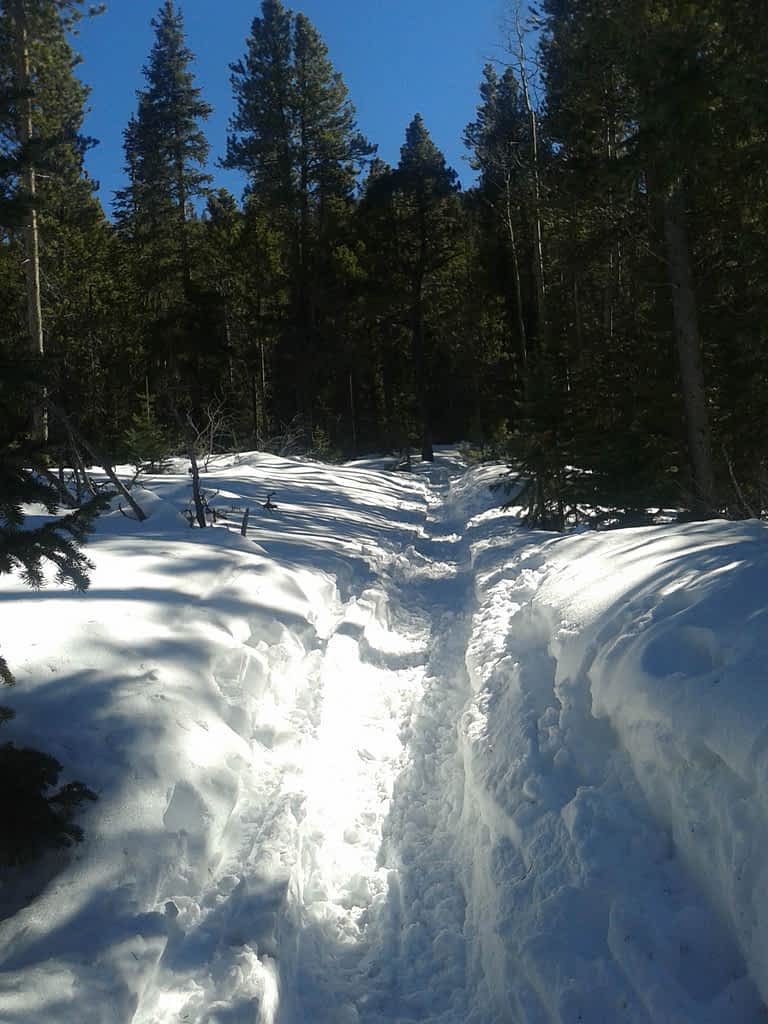 I stopped on this bridge over the river to see the shapes the water had made through the ice. I think this picture resembles a backpacker; wearing a big hat of course. What do you see in this picture? The shadow you see on the bottom is me. I was only out for about 2 hours, but it was long enough to be outside to reconnect, renew and relax. I need to hike in the winter more often.